Request a

Customised Quote for different Pick up and Drop off

locations.

"Hired a 12 seat minibus"
Took my foster children to Disneyland Paris. Everything was explained in full regards requirement for travelling in Europe. The minibus was excellent and was a great service from start to finish. Would highly recommend to family and friends.
"Hired a 17 seat minibus for one week"
We were provided an excellent service, great communication, prompt delivery & collection, would definitely recommend and use again when required.
"Hired 9 seater last year"
From Manchester airport for the rugby World Cup. We were provided a brilliant service, the minibus was waiting for us upon arrival at the airport. I was able to easily extend the hire for an extra fees days which made a great help to my trip.
Low Cost Minibus Hire Nationwide
Low Cost Minibus Hire UK is a family run business. We supply minibus vehicles both for business and leisure to an ever growing customer base. We offer a wide range of variety of mini buses such as 7 seater minibus, 9 seater minibus, 12 seater minibus and 17seater minibus for hire.
Our minibuses can be used for small as well as large groups. Our prices of minibuses hire are very competitive as compared to other minibus hire companies. As compared to large minibus hire companies, we pride in offering personalised services to our clients.
We don't compromise with the quality. We offer our services everywhere and are ideal for a perfect group trip.
Our minibus hire service is unique as we offer one way minibus hire service.
24 Hours availability for minibus hire
Minibus hire with Nationwide coverage
Minibus for Airport Pick and Drop Service
Minibus hire for Parties and Weddings
Packaged deals on long term minibus hire
We also hire out our minibuses for European travels
You can also hire our minibus on a self-drive policy
No hidden charges, all costs quoted up-front
There is variety of many other optional extras too and with our easy hire terms and conditions you can have a perfect group trip.
Take advantage of our special hire deals, such as long weekend hire or weekly hire deals.
Call us now to discuss your requirement of minibus hire. We'd be happy to be of any assistance.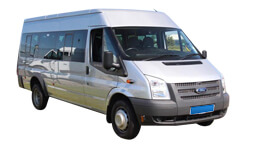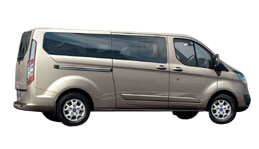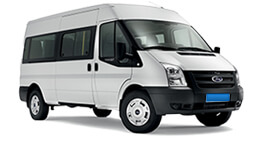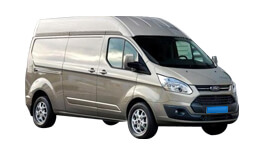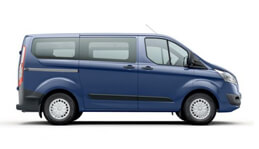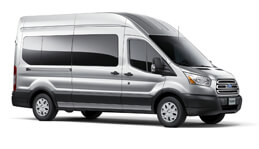 Frequently asked questions?
What documents do I need to hire a minibus?
A Full valid driver's licence which has been held for at least one year must be produced at the time of hire
Drivers must also be aged 25-70. Drivers must have a category D1 on their licence
New DVLA Photo Card Licence – This type of licence can only be accepted with both the Photo Card and Counterpart Document
Certain endorsements may be accepted at the discretion of the Rental Office
Overseas hirers must produce a licence valid in their own country which can be understood by our Rental Agents, or an International Driving Permit.
Additional identification is also required
How old do I have to be to hire a minibus?
Drivers must also be aged 25-70
Drivers over 70 may be accepted subject to Insurance Company approval
Who may drive the hired minibus?
Only the Minibus Hirer or any person who has completed and signed a Minibus Hirer's Proposal Form or any other person previously approved by us may drive the minibus.
Drivers must also be aged 25-70. Drivers must have a category D1 on their licence
Drivers over 70 may be accepted subject to Insurance Company approval
What is included in the minibus hire rates?
Minibus hire rates include rental, insurance, vat, maintenance, oil, motoring club membership and road fund licence, but exclude fuel
Can I make the booking of minibus for someone else?
You can make the booking of minibus on someone else's behalf; however the minibus driver will have to present the relevant documents and proof of payment.
How does your prices compare to large minibus hire companies?
We are a family run business, our administrative overheads are very low and we provide specialist and personalised service to our clients that large hire companies cannot provide
Our prices are competitive due to our low running costs
Is additional equipment available with the hired minibus?
There is plenty of additional equipment available to hire with your minibus such as child seats, sat navs, trailers etc.
What payment methods are available for minibus hire?
We take payments by leading credit or debit cards (credit card charges may apply)
What happens if I am involved in an accident?
You will be provided with a detailed procedure of who to report to. We will assess the situation and offer support as much as we can.
How do I pay missed congestion charges, penalties, parking tickets?
If you are liable for City Congestion Charges or receive a Parking Ticket during your minibus hire period, it is important that you pay it within the time specified. You will have signed a Statement of Liability and if you do not pay the Fixed Penalty as indicated on the ticket.
We are legally obliged to furnish the appropriate authorities with your full details. This will usually result in a fine greater than the original Fixed Penalty amount.
Additionally, there is an administration fee that we will have to charge depending on the type of charges or penalties
What happens if I wish to keep the minibus beyond the original agreed hire period?
You must contact us within the original minibus hire period to sign a fresh agreement and to pay for the extended period for the minibus hire
Can I upgrade my minibus?
Every effort will be made to supply the minibus that was originally hired. If this is not possible a higher group minibus will be supplied if available, at no extra charge. If a lesser group minibus is supplied, the lower group rates will be applied
If a higher group minibus is available for your desired hire period, we will endeavour to meet your needs as a priority